01.17.17
Manchester United manager Jose Mourinho had admitted that the club might not lift the Premier League this term with the way Chelsea have been going so far. The Blues lead the Red Devils by 13 points and they are six points clear at the top.
It has been an amazing turn around for Antonio Conte and his men. It has been an ideal first half that has seen speculations that Chelsea could go all the way since their change in formation and mentality started winning games, even tough games. The club has maintained an eleven match-winning streak, which could continue into January. Read the rest of this entry »
11.25.16
Jose Mourinho generally doesn't stick to the side-lines for long after a loss. It's just a congratulatory word or two to the opposition manager with a hand shake and off he goes down the tunnel.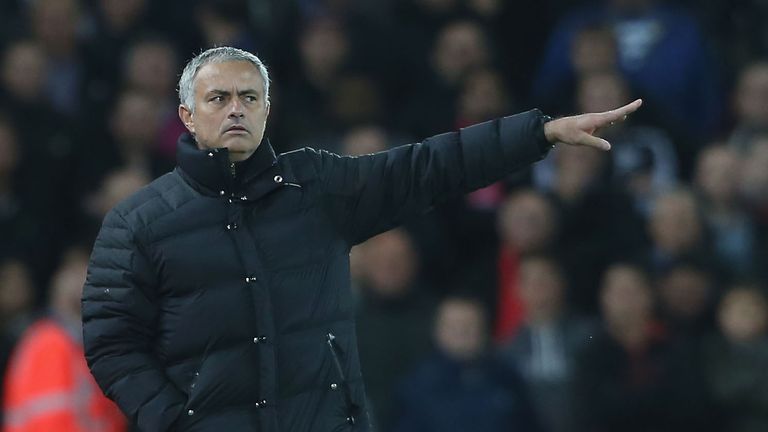 But, his post-match interaction with Antonio Conte after his team's thrashing was about more than just conveying the congratulations. Read the rest of this entry »
09.23.16
The 2016-17 season of the Premier League as well as the rest of the top European clubs kicked off a few weeks ago and managers of each club want to enjoy a good start in their new campaign.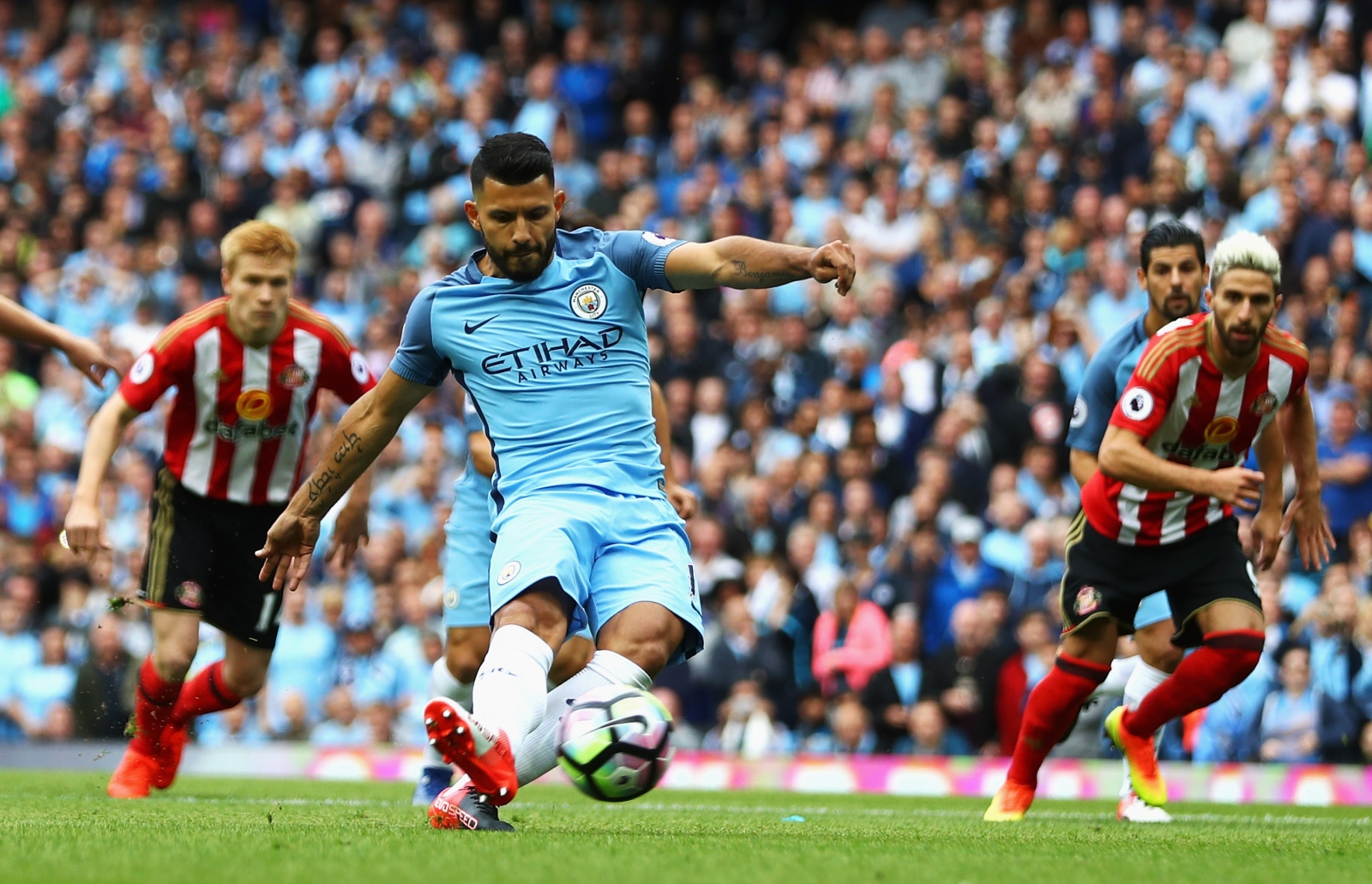 The schedule for each squad varies as some clubs have a fairly easier string of fixtures in these opening few weeks while others have a tougher set of matches.
Manchester United for example has had relatively simple opening matches in this season as they have had to face off with Bournemouth, a club that has continuously been struggling to avoid the bottom relegation zone and later off with Southampton until finally Hull City.
Those were the 3 initial opponents that Manchester United has had to face off with in this 2016-17 season of the Premier League and Jose Mourinho's squad has secured 3 victories but their toughest adversaries will be the ones that they are scheduled to face on September 10 when Manchester City travels to Old Trafford.
This is going to be the first Manchester derby of the current season and Manchester United has received great news as it was announced that Sergio Aguero might miss this match due to a FA charge that was given to the Argentine attacker after a violent conduct that Aguero made towards West Ham's defender Winston Reid in the Premier League match that was played between Manchester City and West Ham on August 28. Read the rest of this entry »
07.25.16
As per Juan Mata, one of the star players of United, the team will soon be back in force and would be claiming titles like before.

The club might be going through a difficult time, but the team continues to hold their spirits high. Even though Louis van Gaal has been criticized for the performance of the team, he feels that the fans deserve that the FA cup is won by the team for them. With the upcoming match between Crystal Palace and Manchester United, there is definitely a lot of pressure on United. At other times there might not be any doubts about who would win, but with
United having performed dismally in the last couple of months, many are supporting the underdog Crystal Palace
and stating that they would probably make the wine.
Juan Mata is, however, quite positive about the team and the fact that they would soon be winning titles as per their previous performances. Most players of the team are still hopeful for a win in the coming match against Crystal Palace. Read the rest of this entry »
05.20.16
Former two time Chelsea handler, Jose Mourinho insists that there is plenty of time as reporters kept on insisting he made a statement about the purported Manchester United coaching job.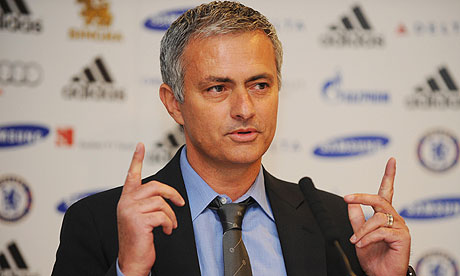 Since being sacked at Stamford Bridge, the UEFA Champions League winning coach has been jobless but has been heavily linked with the move to Old Trafford. As Manchester United kept on losing chances in various competitions they were involved it, the speculation grew but the Portuguese coach remained coy.
Mourinho gave the studied impression of being unperturbed by Manchester United's defeat at West Ham, a result which could herald his appointment as manager at Old Trafford now that Louis Van Gaal is unlikely to deliver Champions League football next season. The experienced coach, who arrived in Mexico City on Tuesday night to manage a FIFA legends team and the 66th FIFA Congress, said he was flying during the match and only found out the result when he had checked into his hotel.
He smiled enigmatically when asked if it would affect his future. He said:
"There is plenty of time."
Mourinho was at the 66th FIFA Congress in Mexico City, has said "there is plenty of time" for his future to be sorted as speculation continues to link him with a move to Manchester United
The 53-year-old tactician is hoping to return to football following his dismissal from Chelsea in December. When asked about his legends team, he said: Read the rest of this entry »
04.28.16
Michael Owen says he can picture the Paris Saint Germain star in Arsenal shirt. The talented striker has lots of admirers and has had a great spell with the French champions. Ex-Manchester United striker, Owen says he sees the huge player donning the red, blue and white of the Emirates soon.
The Swede has been linked to several clubs that include The Red Devils, The gunners and The Blue Lions. Former Liverpool star, Owen says the player will end up with Arsene Wenger's team come next season.
"You think certainly with the size of him, he will be able to cope with the physicality. For some reason I can envisage him playing for Arsenal. He's exactly what they need – a big name forward. Fans have been calling it for ages. He'll love it in London and that's why I can see him coming to the Premier League," the 36-year old Newcastle legend said.
Arsenal have struggled this season with their attacking force, hence Michael Owen believes Zlatan Ibrahimovic would provide that difference for the team.
Ibrahimovic's contract is due to expire this season end and the striker is set to leave the French team. Read the rest of this entry »
11.15.15
Robin van Persie was sold to Fenerbahce and now Manchester United is in need of an appropriate forward who can replace the Dutch attacker. Louis van Gaal is now searching around the summer transfer window for a player who can perform alongside Wayne Rooney and recent rumors have been linking Pedro Rodriguez as well as ZlatanIbrahimovic with a move to Old Trafford.
Manchester United has already signed Bastian Schweinsteiger and Memphis Depay as well as few other players but none of them are forwards and this is what Louis van Gaal is attempting to bring into his team.
Barcelona's Pedro Rodriguez is turning into a possible summer signing as he is mostly just used as a substitute player in Camp Nou and has to settle with only a few minutes on certain matches in the pitch. Luis Suarez, Neymar and Lionel Messi are the main goal-scoring outlets of Barcelona and this isn't expected to change anytime soon.
Pedro has recently had his contract modified and the release clause in his current contract was lowered from €150 million to €30 million, this makes it much more accessible for other clubs to sign him in this summer and making a move away from Barcelona is much better in the playing career of the Spanish attacker as he can get secured playing time if he decides to join Manchester United. Read the rest of this entry »